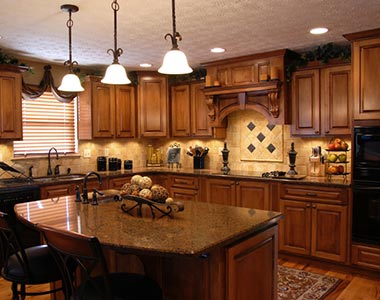 Tips for Choosing and Working with a Contractor:
Ask friends, neighbors and coworkers for referrals.
Contact local trade organizations, to find contractors in your area.
Ask the contractor for references of customers who had projects similar to yours. Contact each reference and inspect the work if possible.
Get written estimates from several companies for identical project specifications.
Always insist on a contract for work to be performed, with all guarantees, warranties and promises in writing.
Agree on start and completion dates and have them written into the contract.
Consider setting payment terms in conjunction with completed stages of the job.
When the job is done, make sure it matches the terms of the contract.
Do not pay for any work that is incomplete.
Helpful resources for the consumer:
Below are resources that can help you to find out more information on a Remodeling Contractor.
The Better Business Bureau and be contacted to see if there are any complaints.
As of July 1, 2008, licensing is required for Remodeling Contractors. You can go to the Secretary of States website to verify a contractors license. You will need the name of the individual from the company who holds the license for the company you are checking on. You can also check the incorporation of the remodeling company that you may be considering using.
The Office of Consumer Affairs can be a resource for information on consumer alerts and, if necessary, how to lodge a complaint or a problem.
You can also contact us here at the Remodeling Association of Georgia to verify whether the Remodeling Contractor is a member.