When:
April 13, 2023 @ 9:00 am – 4:00 pm
2023-04-13T09:00:00-04:00
2023-04-13T16:00:00-04:00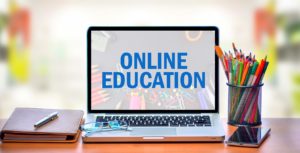 The Remodeling Association of Georgia will be conducting two online educational webinar sessions on April 13.  The sessions will cover building codes, economic conditions impacting construction, OSHA, safety issues, the labor market, sales and marketing and legal issues.  Once we receive your registration and payment, you will be emailed the link for the webinar. 
If you have a specific question that you would like addressed during the seminar, please click here to provide your input.
Participating in both sessions will provide 6 hours of continuing education credits.  Just a reminder that if you hold a Residential Basic License you will need 3 hours of continuing education and if you hold a Residential Light Commercial License you will need 6 hours of continuing education. 
AGENDA
8:45 AM – 9:00 AM – Sign on and registration
9:00 AM – 10:00 AM – Wade Carpenter – he is more than just an accountant, he helps you understand the importance of cash flow, tracking costs and evaluating what is working to make your business a success. Wade excels at helping contractors achieve permanent profitability in their businesses.
10:00 AM – 11:00 AM – Dana Blose – chief safety officer for Builders Insurance Group and can help you protect one of your biggest assets – your employees.
11:00 AM – 12:00 AM – Legal issues affecting the construction industry
12:00 PM – 1:00 PM – Break for Lunch/Sign on and Registration
1:00 PM – 3:00 PM – Steve Cash – sat on the licensing board for about 6 years, served in the State House of Representatives for 6 years and has been a home builder since 1985.
3:00 PM – 4:00 PM – Steve Christopher – was the marketing guru for one of the largest coffee distributors in the southeast and will share lessons on the personal side of marketing.
PLEASE SCROLL DOWN TO REGISTER
---
---
Online Seminar Registration Form